10th Anniversary of SAVOR & Grand Marketplace
Discover the perfect pairing. Mingle with the people behind the beers. Delight your senses under the soaring columns of the historic National Building Museum.
A must-attend for craft beer aficionados and foodies alike, SAVOR offers a memorable craft beer and food experience to a limited number of guests in a truly unique atmosphere.
At SAVOR, 86 small and independent breweries from around the country showcase 172 beers, each one thoughtfully paired with a small plate that will dazzle your palate.
Buy Tickets
The SAVOR Experience
Indulge in distinctive craft beer and culinary creations from a diverse lineup of 86 small and independent craft breweries, and mingle with the remarkable personalities behind the beers.
86 independent craft breweries from across the country will be pouring two of their most coveted beers.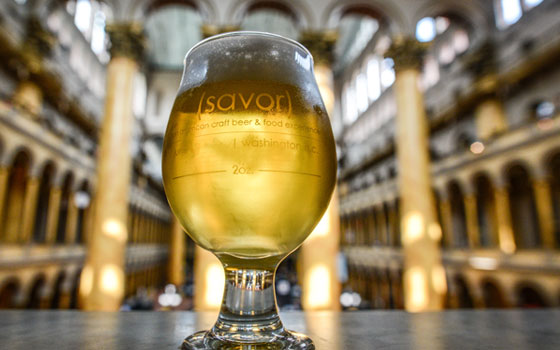 172 craft beers will be available to sample, poured by the brewers or brewery owners.
From sweet to savory, oysters to fine cheeses, SAVOR offers attendees a wide variety of unique pairings.
Savor News
How do you plan for a complex beer and food tasting event like SAVOR? You tap the wisdom of the crowd!
SAVOR tickets will be available for purchase during the member pre-sale on Tuesday, March 21, 2017. The public ticket sale will begin on Wednesday, March 22, 2017.